With only a few small details remaining, our refresh of the Halliday Room is nearly complete! This project was financed by a grant from the Federal Government's New Horizons for Seniors Program.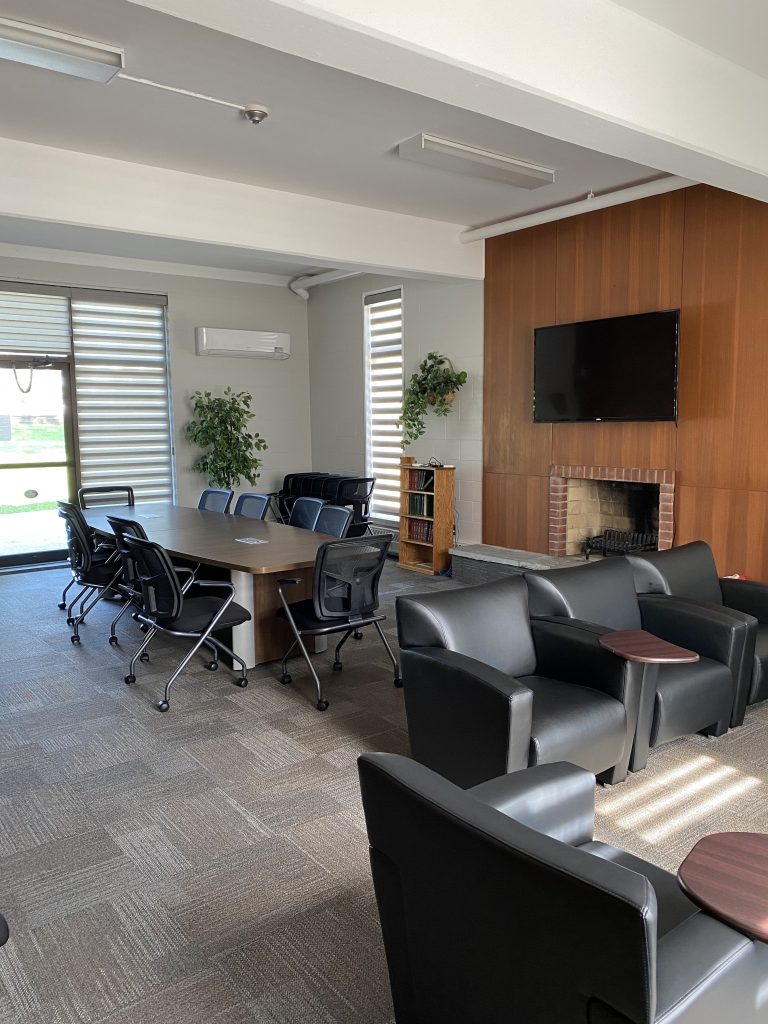 High-efficiency windows, adjustable new blinds, and the air conditioner will make the room much more comfortable year round. The old table wasn't large enough for meetings, and the old seats… rather sagged, as you sat down in them. The larger new table will help everything from the Wednesday midweek studies to Parish Council to SAM's Aphasia program to other meetings and even Community Lunch prep, and the new seats are supportive and easy to stand up from. A donated large-screen television will make it easier to share media or documents at meetings.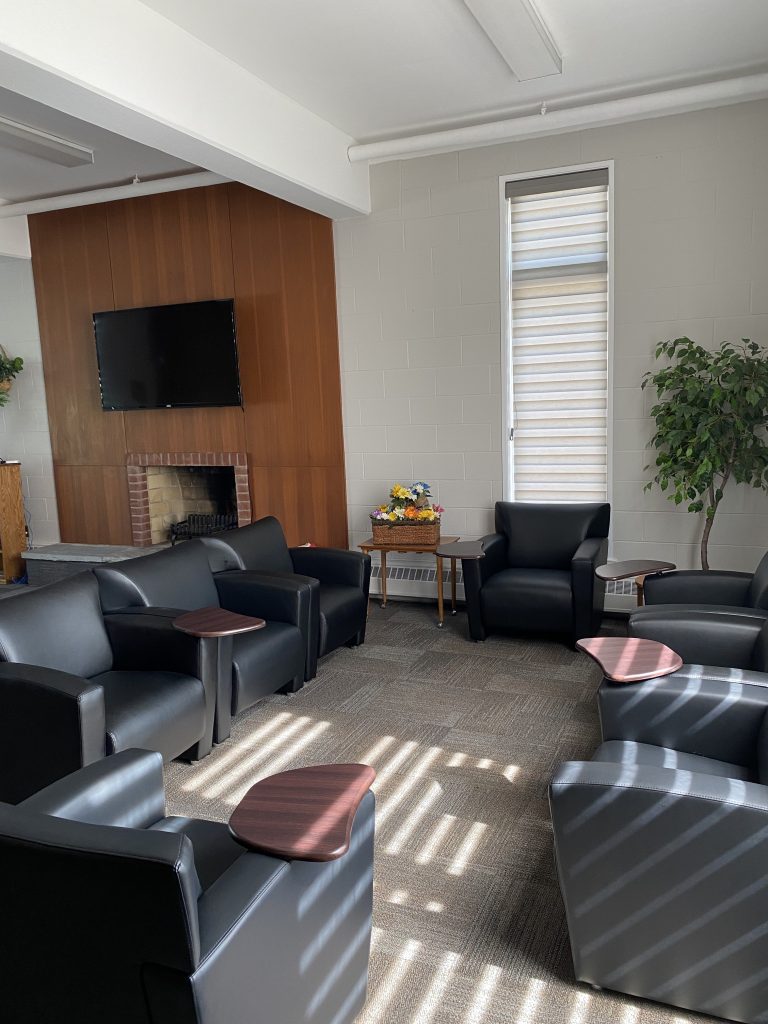 The old sofa and love seat left along with the old carpeting. A new, durable and easy-to-clean carpet spans the room. New single armchairs are comfortable and firm; some are equipped with removable swinging mini-tables, so you can rest your cup of tea or notepad.
Many thanks are due to the team that made all of this possible! Jan and Blanche spear-headed much of the work; Doug was invaluable in securing the air-conditioning last summer; our former caretaker, Trish, did a fabulous and meticulous job, both of painting and mounting the screen. We've been so successful with New Horizons grants (New Horizons also funded the parking lot renewal, and the kitchen renovation) because of a dedicated and skillful team of folk working to craft our applications, and our thanks go out to each of them. Support from the SAM Program has helped us to show why these projects will benefit not just the parish, but seniors in the wider community. Deep thanks to everyone who played a role or several in making the Halliday Room meet our needs for the future!