We strongly encourage you to wear a high-quality medical mask for in person attendance at worship. Although not required, this advice comes from the provincial Chief Medical Officer of Health and Hamilton's Medical Officer of Health, and from diocesan guidelines. Wearing a mask while indoors in public is the best way to protect yourself and others.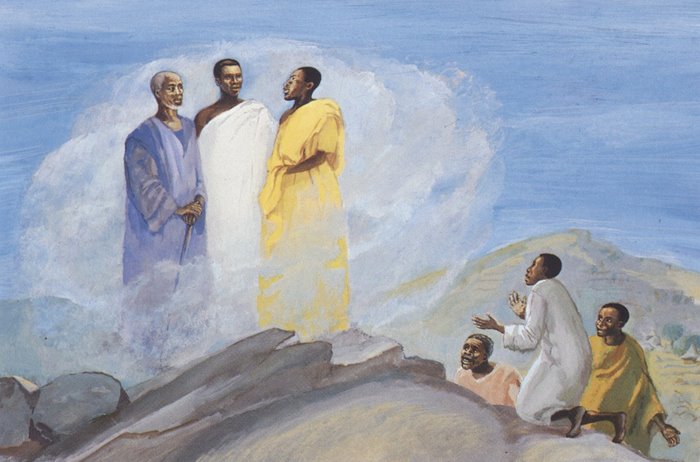 You can join the service, live or later, via YouTube. The live-stream will begin at about 9:45 am, and the service will begin at 10 am. You are able to watch or re-watch it on YouTube at this link at any later time.
The order of service is available here. It includes the readings, all the responses, and the words of the hymns, to help you join in as fully as possible via the live-stream.
This Sunday is the Last Sunday after the Epiphany. Sundays and Seasons offers this reflection on the readings we'll hear:
Today's festival is a bridge between the Advent-Christmas-Epiphany cycle that comes to a close today and the Lent-Easter cycle that begins in several days. On a high mountain Jesus is revealed as God's beloved Son, echoing the words at his baptism. This vision of glory sustains us as Jesus faces his impending death in Jerusalem. We turn this week to Ash Wednesday and our yearly baptismal journey from Lent to Easter. Some churches put aside the alleluia at the conclusion of today's liturgy. This word of joy will be omitted during the penitential season of Lent and will be sung again at Easter.