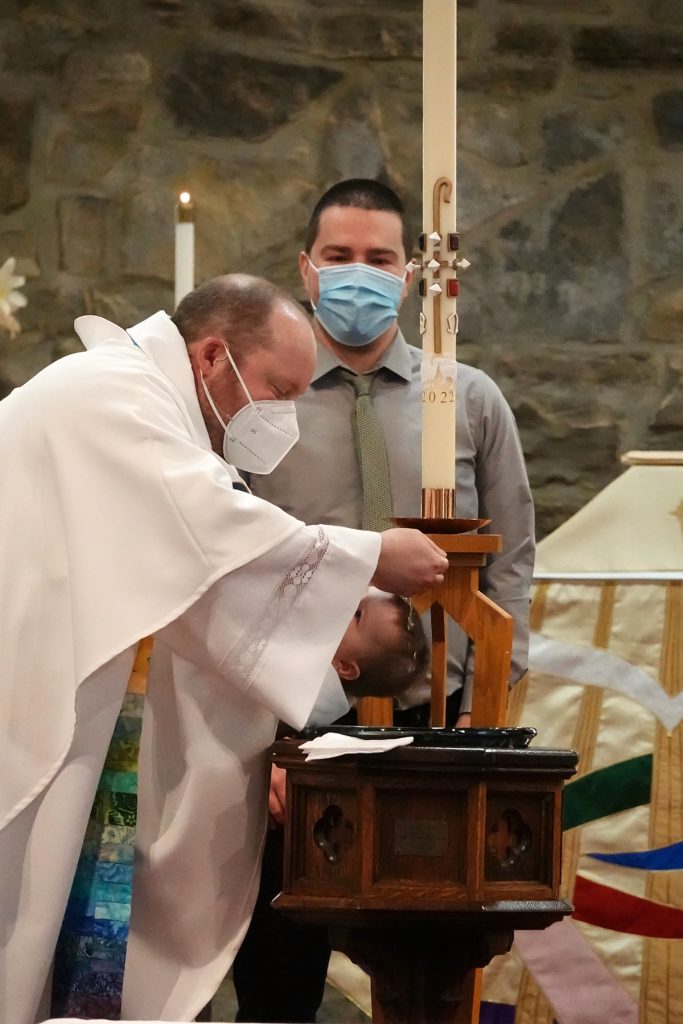 In baptism we make a new beginning: we make a declaration about how we want to follow God through the light of Jesus Christ. We turn away from all that draws us away from God and we turn toward the promise Jesus makes us of abundant life. We make promises about what we want our lives to look like, and the community of other followers of Jesus promises to support us in that new life. We're washed clean in the water of baptism, and we share in Christ's resurrection.
At the Nativity, we celebrate baptisms during our Sunday morning services, usually at the 10:00 a.m. service. Because of the importance of baptism and how it joins us to Christ, we try to celebrate baptisms on days that are important feasts in the life of the Church:
All Saints' Day (Sunday after November 1)
Baptism of Jesus (second Sunday in January)
a Sunday after Easter
Pentecost Sunday
Candidates (or their parents) complete an application form, and participate in meetings with the rector to prepare.
If you're thinking about baptism for yourself or your child, please contact the parish administrator via email or at (905) 549-4335. Even if you're just interested or curious, give us a call and we'll be happy to talk more about it!