All are welcome to attend in-person services. We no longer need attendees to preregister, and you will be able to choose where to sit. One side of the church still has some pews blocked off to support those who need to maintain physical distancing. All entry to the building is from the King Street East main doors.
Everyone–without exception–must wear a mask properly at all times while inside the building.
You can join the service, live or later, via YouTube. The live-stream will begin at 10 am, and the service will remain viewable on YouTube thereafter.
You're encouraged to keep the order of service handy: it has responses and hymn texts so you can join in as fully as possible from afar.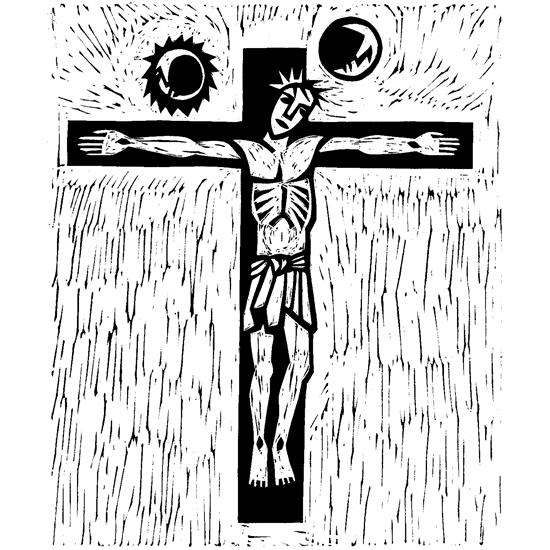 What's so good about Good Friday? It gets its name from Old English: Gōd Frīġedæġ — God's Friday. Today is the second part of our celebration of the Triduum–the Great Three Days–as we remember the trial, execution, death, and burial of Jesus. Together these events are often referred to as the Passion of Our Lord.
The first part of our service this day takes the form of the Way of the Cross: a series of short readings and prayers as we hear the proclamation of Jesus's Passion, from his being condemned to death through his burial in the tomb.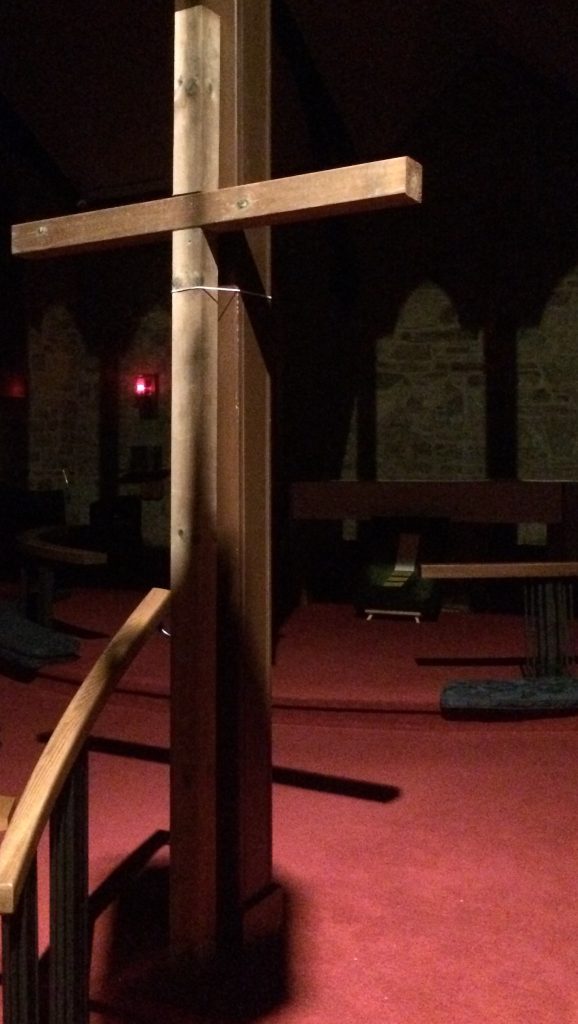 In response to the Passion, we enter the second portion of the service: the Veneration of the Cross. Those worshipping in person may choose to come forward and bow before, or otherwise reverence, the large wooden cross that will be brought into the church; at home, you may wish to have a cross nearby to support your reflection. During the Veneration, we will share in reciting the Reproaches: remonstrances that lament our culpability in Jesus's Passion and death.
Finally, the reserved sacrament–consecrated at our Maundy Thursday service the night before–will be brought back into the church from the altar of repose. We will receive the eucharist in silence, and then depart in that silence, awed at what God undertakes for us.