In his sermon this morning (October 17th, 2021), Matthew referred to the prayer attributed to St. Brendan the Navigator. A number of people asked for a copy of the prayer, so we wanted to share it here.
Help me to journey beyond the familiar
and into the unknown.
Give me the faith to leave old ways
and break fresh ground with You.
Christ of the mysteries, I trust You
to be stronger than each storm within me.
I will trust in the darkness and know
that my times, even now, are in Your hand.
Tune my spirit to the music of heaven,
and somehow, make my obedience count for You.
Here are a few notes on St. Brendan from David Hugh Farmer's The Oxford Dictionary of Saints.
Brendan (or Brandon) the Navigator (c. 486 – c. 575), abbot of Clonfert. Born probably near Tralee (county Kerry, southwestern Ireland), fostered by Ita and educated by Erc, bishop of Kerry. Brendan became a monk and later abbot. His main centre of activity was western Ireland, where several place-names and landmarks are called after him. … Like many other Irish monks, he was a great traveller… Very feew details of his life can be asserted with certainty. His cult, however, was strong in Ireland (from the 9th-century martyrologies onwards), and in Wales, Scotland, and Brittany.
The cult owed much to the famous Navigation of St. Brendan. This visionary fairy story, a romance of the 10th-11th centuries, transformed the historical seafaring abbot into a mythical adventurer, who accomplished incredible exploits. Written by an expatriate Irish monk, it tells of a sea voyage with a band of monks to an island of promise in the Atlantic Ocean. This quest for a happy other-world has some features derived from early apocryphal Christian writings, others from Irish folklore. Its immense popularity is proved from the survival of 116 medieval Latin manuscripts of the text, and of versions in Middle English, French, German, Provençal, and Norse.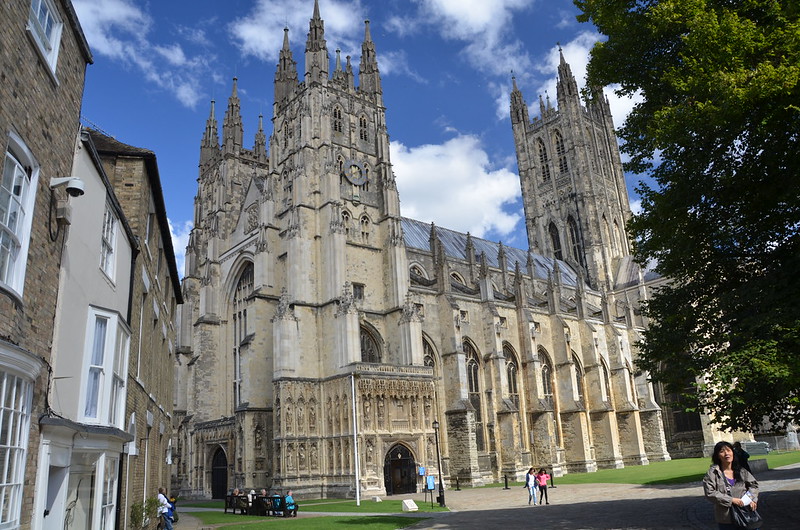 Canterbury Cathedral has a series of videos on the Navigation of St. Brendan. You might also enjoy a great poem by Matthew Arnold: "Saint Brandan".