We strongly encourage you to wear a high-quality medical mask for in person attendance at worship. Although not required, this advice comes from the provincial Chief Medical Officer of Health and Hamilton's Medical Officer of Health, and from diocesan guidelines. Wearing a mask while indoors in public is the best way to protect yourself and others.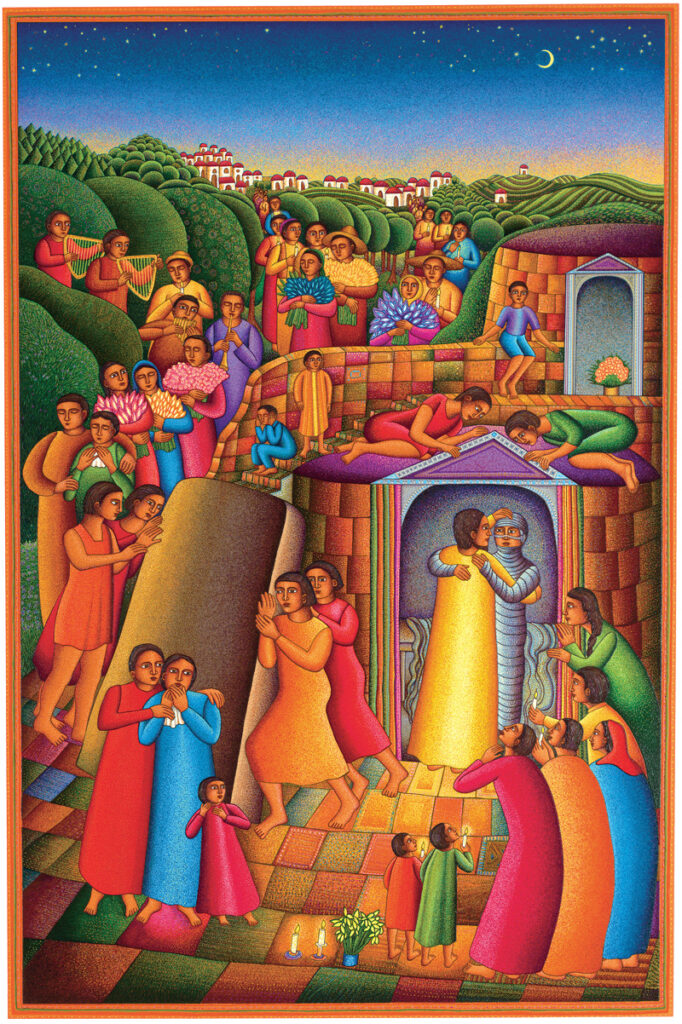 You can join the service, live or later, via YouTube. The live-stream will begin at about 9:45 am, and the service will begin at 10 am. You are able to watch or re-watch it on YouTube at this link at any later time.
The order of service is available here. It includes the readings, all the responses, and the words of the hymns, to help you join in as fully as possible via the live-stream.
This is the fifth Sunday in Lent. Sundays and Seasons offers this reflection on the day and the readings we'll hear:
In today's gospel Jesus reveals his power over death by raising Lazarus from the dead. The prophet Ezekiel prophesies God breathing new life into dry bones. To those in exile or living in the shadows of death, these stories proclaim God's promise of resurrection. In baptism we die with Christ that we might also be raised with him to new life. At the Easter Vigil we will welcome the newly baptized as we remember God's unfailing promise in our baptism.