Following the advice of the Chief Medical Officer of Health of Ontario and diocesan guidelines, we strongly encourage you to wear a high-quality medical mask for in-person attendance.
You can join the service, live or later, via YouTube. The live-stream will begin at 9:45 am, and the service itself will begin at 10 am. You'll be able to watch or re-watch it on YouTube at the same link at any later time.
We've struggled with our live-streaming the past two weeks, but have had support visit and believe we have now corrected the problem!
You can find the order of service here. It includes the readings, the responses, and the words of the hymns, so you can join in as fully as possible via the live-stream.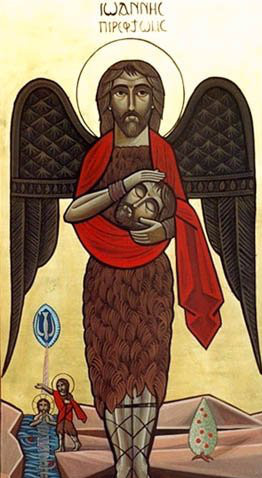 Sundays and Seasons offers this reflection on this Sunday's readings:
A note of joyful expectation marks today's worship. Isaiah announces that the desert shall rejoice and blossom, and Jesus points to the unexpected and transforming signs of God's reign. We wait with patience for the coming of the Lord, even as we rejoice at his presence among us this day: in word and holy supper, in church and in our homes, in silent reflection and in works of justice and love. We pray that God would open our eyes and ears to the wonders of Christ's advent among us.