All are welcome to attend in-person services, without per-registration. Entry to the building is solely from the main doors on King Street East.
Everyone–without exception–must wear a mask properly at all times while inside the building.
You can join the service, live or later, via YouTube. The live-stream will begin at 9:45 am, and the service itself will begin at 10am. You'll still be able to watch or re-watch it on YouTube at the same link any time thereafter.
Keep this order of service handy! It has the readings, the responses, and hymn texts–so you can join in as fully as possible from afar.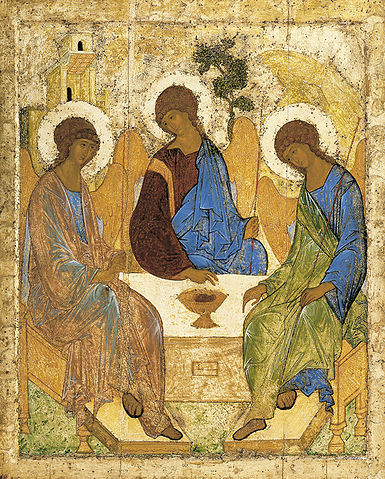 This Sunday is the Feast of the Holy Trinity. We celebrate the diversity and unity that are part of God's loving character, as well as God's desire to draw us into the divine being.
The first reading is from the Proverbs, and we hear Wisdom rejoicing in the Creation. (Proverbs 8.1–4, 22–31).
We'll pray Psalm 8 together. And while we'll say it, you may want to listen to it sung by the choirs of Westminster Abbey and Ely Cathedral. This setting is by the Canadian composer Healey Willan.
The gospel passage is from the Farewell Discourse in John's gospel, recounting Jesus speaking about the Spirit of Truth being sent to us to guide us into all truth (John 16.12–15).